MONITORING AND REPORTING
Measuring what matters and communicating results
Tracking progress and performance of programs is important for accountability and learning.
We bring together our skills in data science with relevant subject matter expertise to identify relevant metrics and methods for observing meaningful change in social and environmental systems.
Our services include:
Designing monitoring plans

Indicator development and results frameworks

Methods and protocols for data collection and management

Data analysis, synthesis and presentation

Dashboards, scorecards, infographics and progress reports

Data management, systems and tools

Grant management systems
Our expertise covers indicators for social and environmental change and quantitative and qualitative methods. We can design and implement primary data collection; as well as collating and analyzing information available from secondary sources.
We have experience at multiple scales from building reporting systems deployed across a whole organization to collaborating with program staff on single site-level projects.
Metrics that matter. We work with programs to define indicators that align to broader strategic goals and measurable at relevant intervals.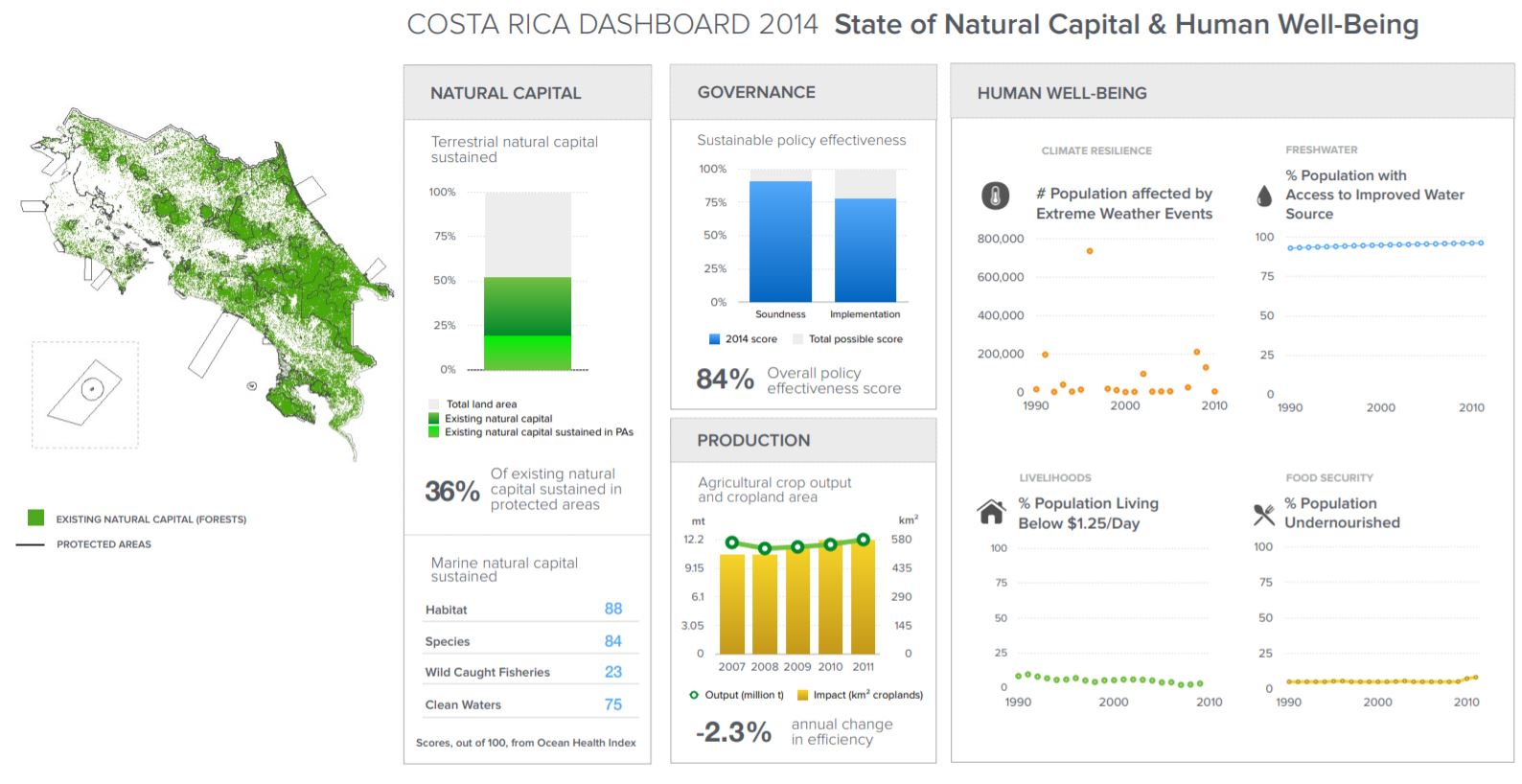 Spotlight: Monitoring status and trends of natural capital and human well-being at national scales
Understanding the environmental and social context in which programs and organizations work is critical for priority setting, designing relevant strategies, and tracking efforts against national benchmarks.
While working for Conservation International, Madeleine McKinnon lead CI's Metrics initiative to track national indicators on ecological and social change across 25 countries.
Dashboards were produced to illustrate changes in natural capital and human well-being at national scales. This information helped inform country-level strategies, engage stakeholders in government and civil societies, and put CI's work in a broader context.
For more information on CI's Metrics initiative. Funding was provided by the Gordon and Betty Moore Foundation.